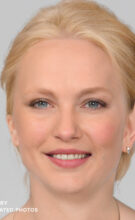 Cristina
Age: 82
Nationality: Italy
Specialization:
Experience: less than 1 year
Languages: German, English, Croatian
Reviews
Lorenzo
01 aprile 2022
Titolo Altro feedback di test
Wonderful tour, wonderful guide! i really enjoyed to listen to the stories Cristina told us. I love Florence, We'll see you soon!
EN Titolo scelto dalla guida One-Day Florence Guided Tour : Uffizi Gallery and Michelangelos David
Mario
31 marzo 2022
Bellissimo tour 5566
Cristina è una guida favolosa! Tutto perfetto, ci ha incantati con le sue storie!
EN Titolo scelto dalla guida One-Day Florence Guided Tour : Uffizi Gallery and Michelangelos David

3 tour per il 17/08/2022